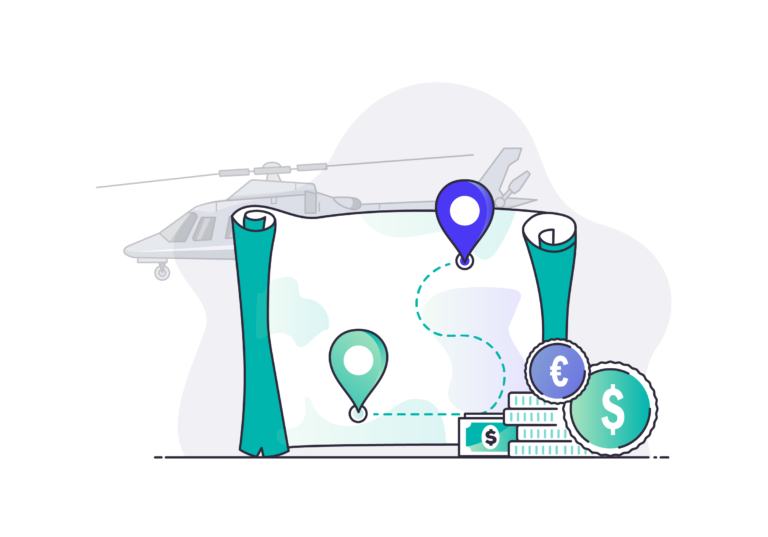 Quoting & Flight Planning Overview
The quoting module takes you from the customer's request right through to producing a pilot's brief.
Easily add sites to your route using the large, searchable map displaying all of your landing sites. Need to add a site to your landing site directory? It only takes a minute or two.
Automatic calculations of timings (including day/night), fuel requirements, mass and balance and flight time limitations – so you don't have to.
Keep track of landing site bookings and if required, lighting and onward transport.
Log customer actions including signing terms and conditions, and payments.
Send pilots their briefing pack including a pre-populated Operational Flight Plan, Site Surveys for each of their landing sites and a route file they can open directly in their preferred flight navigation app.
Send out automatic notifications on WhatsApp when a pilot or flight follower is allocated to a flight, or at the specified Go / No-Go time to remind pilots to check the weather.
Flight Planning in 4 Easy Steps
1
Input the Request
Select the customer, aircraft, route, key timings and payload information.
2
Keep Track
See in an instant what still needs to be done, and tick tasks off as they're completed.
3
Send Documents
Create customised documents based on your own templates and send them direct to the customer.
4
Finalise the Flight
Produce a briefing pack with just a couple of clicks. No more having to manually type out an Operational Flight Plan.